Expert Women's Health physiotherapy for optimal health and fitness
Women's Health Physiotherapy specialises in the assessment and treatment of all problems relating to the pelvis and pelvic floor in women. 1 in 3 women will experience pelvic floor problems at some point in their lives which isn't that surprising when we know that 86% of women will have a baby and every woman will experience the menopause – two major events in a woman's life that can result in pelvic health issues such as leaking, prolapse and sexual discomfort. Despite these statistics 75% of women just put up with symptoms like incontinence. Women's Health Physiotherapy is minimally invasive, has a high success rate and is widely acknowledged as the preferred treatment for many pelvic health issues so there really is 100% no need to suffer in silence or think there is nothing that can be done.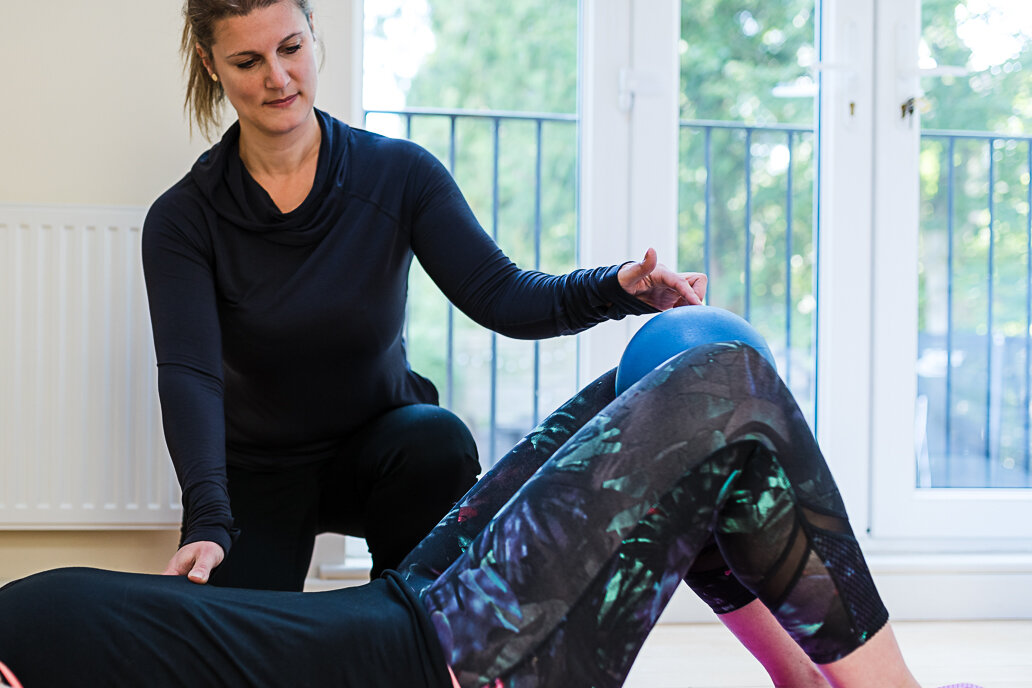 Treatment
I am passionate about providing top quality, evidence based, Women's Health Physiotherapy based on a holistic and individualised approach specific to your needs. I have close links with and work alongside other medical professionals which can be necessary to refer to at times to ensure the best results. I use a range of treatment modalities which may include:
Pelvic floor rehabilitation and re-education

Bladder training

Internal and external manual therapy including trigger point release

Visceral mobilisation

Scar mobilisation, massage and de-sensitisation

Acupuncture

Breathing techniques

Joint and spinal manipulation

Taping

Postural re-education

Individualised exercise programme

Advice and support in returning to exercise and running including video analysis and technique adjustments

Rehabilitation following gynaecological and abdominal surgery including hysterectomy, prolapse repair, caesarean section

Neuromuscular stimulation

EMG biofeedback e.g. Elvie

Soft tissue mobilisation

Vaginal dilators

Recovery following 3rd /4th degree tears and caesarean sections

Establishing a co-ordinated core

Restoring the appearance and function of the abdominal wall
Sometimes women are not sure if Women's Health Physiotherapy may be able to help them. If this is the case, contact me now where I can discuss your problem with you in detail and your treatment options.